Today, in Warsaw, during the RIPE68 morning session reserved for the Cooperation Working Group, Olaf Kolkman kindly presented my work about Content blocking methods and their impacts.
Olaf's presentation was the first in a series of 3, all about censorship and censorship circumvention.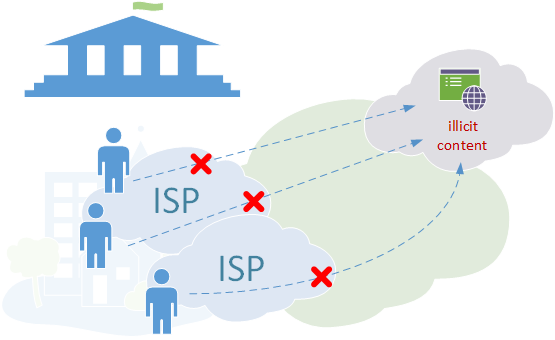 My work was born within a discussion on the RIPE Co-op Working Group mailing-list with the goal of depicting the impact of various content blocking mechanisms, in order to reach a final guide for policy makers and legislators called to solve social issues by using web filtering methods.
Unfurtunately, the time slot allocated to Olaf's presentation was too small to allow him to give a full overview of impacts, side effects and hidden costs related to content blocking methods. More details can be found on the online resources:
– on the RIPE68 Cooperation Working Group Agenda you can find the slides and the video of the presentation;
– here on my blog I'm hosting the first version of the document A Technical Overview of Content Blocking Methods;

– on the IETF website you can find the other document that Olaf talked about in his presentation, Technical Considerations for Internet Service Blocking and Filtering by IAB.
The following two tabs change content below.
Italian, born in 1980, I started working in the IT/telecommunications industry in the late '90s; I'm now a system and network engineer with a deep knowledge of the global Internet and its core architectures, and a strong focus on network automation.
Latest posts by Pier Carlo Chiodi (see all)