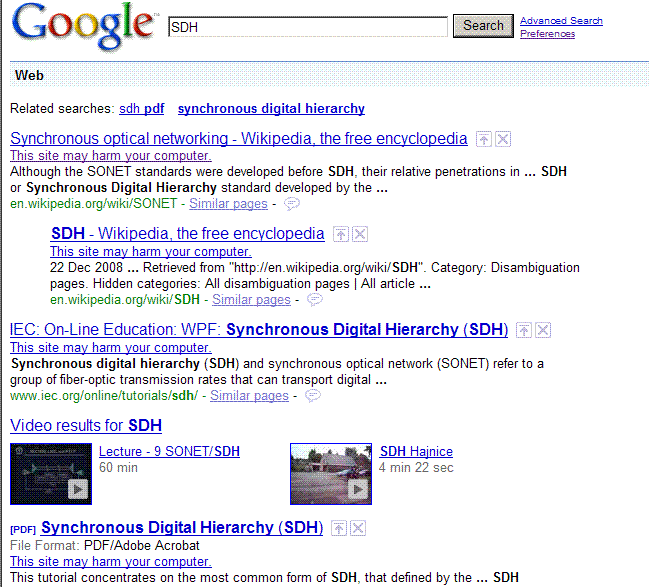 www.google.com … "SDH" … [search]
What? This site may harm your computer… Wikipedia may harm my computer? IEC.org too?  8)
Umh… lets install an antivirus… "antivirus download" … [search]
Gosh… Avast, AVG, Symantec… all their sites may crash my little, poor computer!!
Thanks Google to advise me! 😉 🙂
The following two tabs change content below.
Italian, born in 1980, I started working in the IT/telecommunications industry in the late '90s; I'm now a system and network engineer with a deep knowledge of the global Internet and its core architectures, and a strong focus on network automation.
Latest posts by Pier Carlo Chiodi (see all)